St. Barth Tours and Inspections
In late fall, we traveled to Saint Barth to explore this gorgeous island and tour and inspect our collection of luxury villas. St. Bart's attracts chic travelers from around the world and is abundant with lovely beaches, small cliffs and forests, glassy-smooth lagoons, and the plenty of surf-pounded bays.
Although not much in St. Bart's comes cheap, we can help you stick within your budget with one of our inspected luxury homes. We have a variety of private St. Barth villa options from family-friendly three and four bedrooms, to opulent adult-only villas.
The island is comprised of only 8 square miles, boasting many hills and sheltered bays. There is generally little construction as development here is tightly controlled. This also means that you will not have any high-rise resorts spoiling you're Caribbean Sea views. Owned by the French, new visitors may be reminded of the South of France, only surrounded by the bright blue colors of the Caribbean Sea.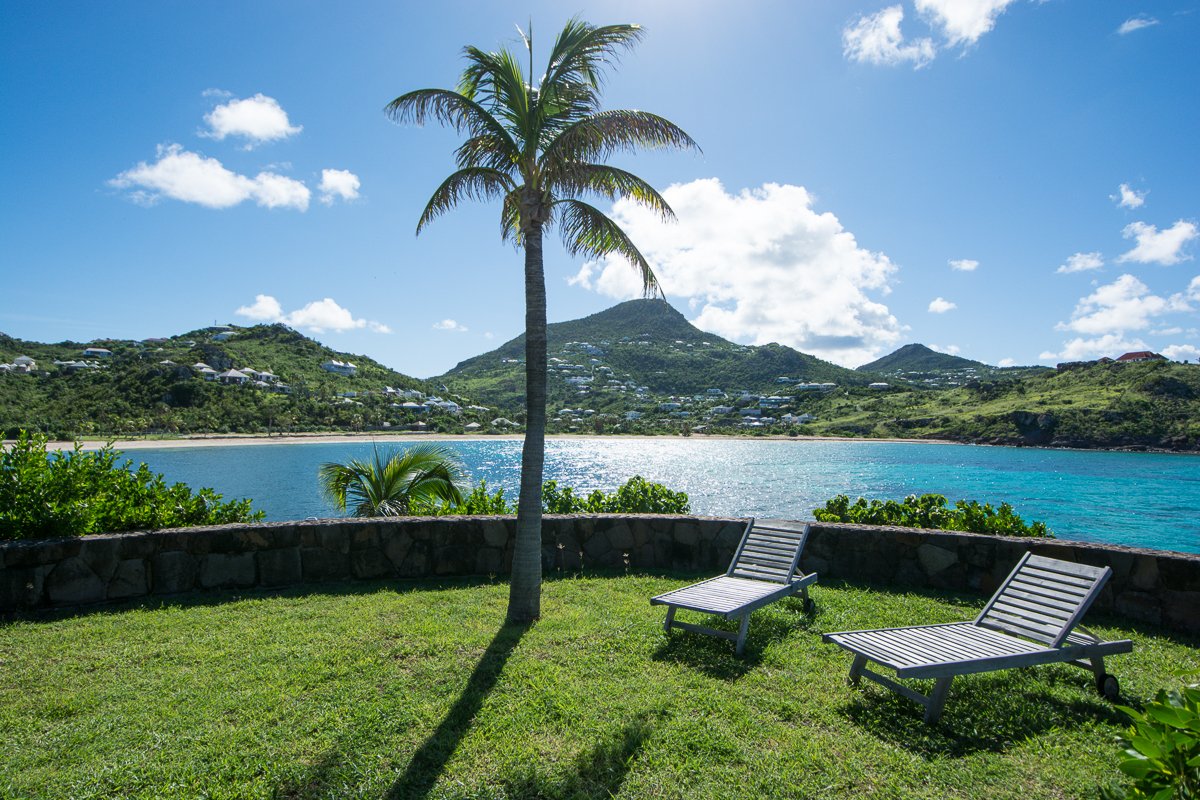 With a distinct French vibe, St. Bart's is one of the most sophisticated and exorbitant of the Caribbean islands. Offering some of the most gorgeous scenery in the world, picturesque views can be seen from almost every single point on the island.
Adorned with white-sand beaches, trendy upscale boutiques, cuisine from around the world, and an incredibly beautiful harbor, St. Barth should absolutely be on your must-see destinations list for 2021.
The sparkling turquoise waters and civilized friendly community make a visit to this island worth every penny. St. Barth is active and the scenery is beautiful on this forever-evolving island. For those who love to eat, new restaurants will tempt with local and foreign gourmets alike.
Love to shop? Then you will love finding the latest in French clothes and accessories with prices that are actually up to 30% less than in the states. For those living a more active lifestyle, there's an entire community of kite surfers and other water sports that make going to the beach more than just a relaxing experience. And for those looking to just enjoy paradise, then you have picked the perfect destination ripe with serene beaches (clothing optional), world-class dining, and a warm and friendly welcome from the community.
Brief History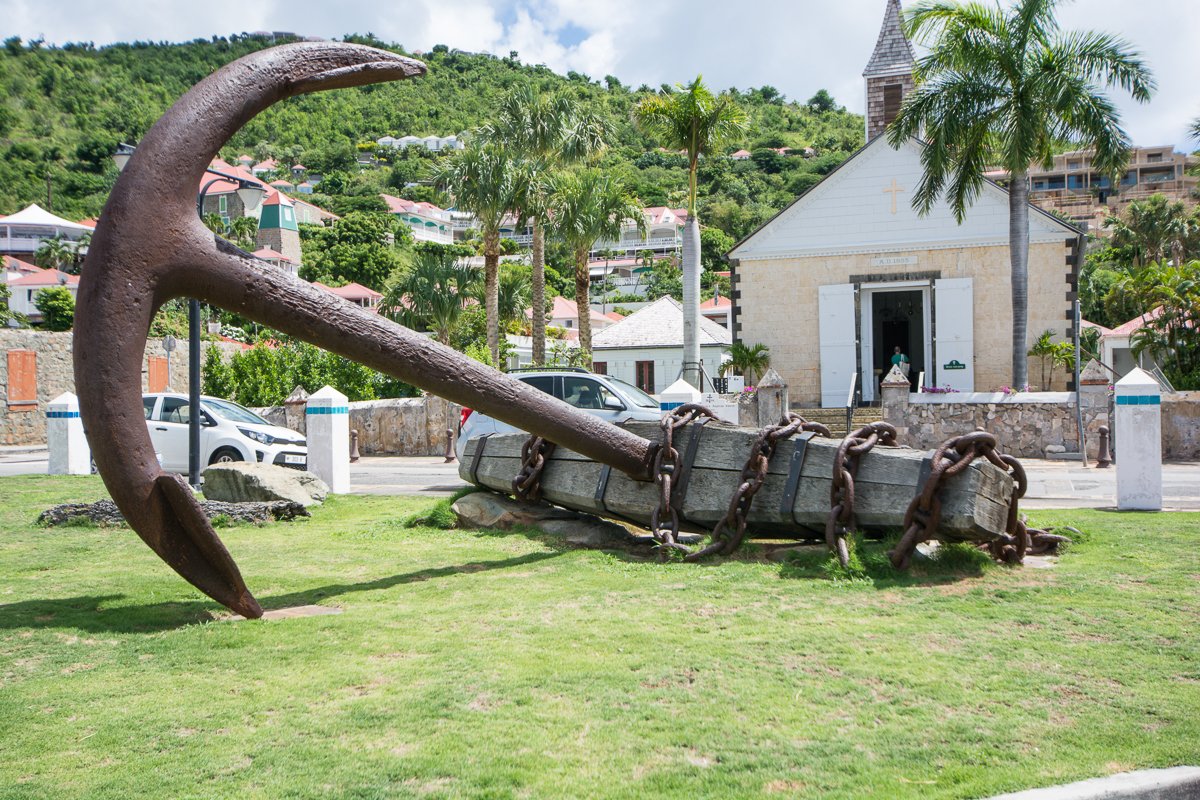 A little history lesson: Christopher Columbus came to the island in 1493 and named it for his brother, Bartolome. French colonists then arrived in 1648 drawn by the location along the West Indian Trade Route, but were later taken out by the Caribs, who then took over the island.
More settlers arrived from Normandy and Brittany in 1694 and prospered with the help of French buccaneers. In 1784 the island was traded to the King of Sweden, who designed the streets, forts, and started the thriving free port.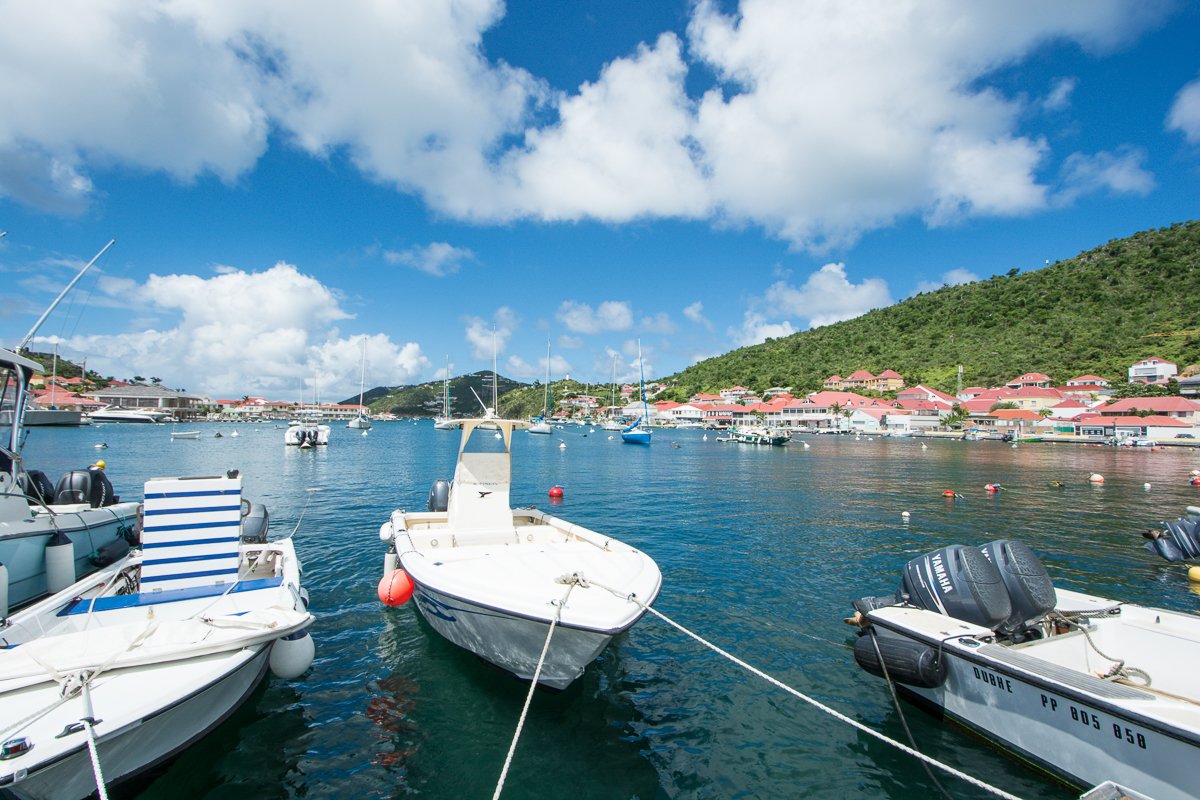 Continuing to prosper as a center for shipping until the 19th century when the island was wrecked by natural disasters such as fires and hurricanes. The French took back possession of St. Barth again in 1877.
Today, the island is still a free port and is also a Collectivity, a French-administered overseas territory. Today, there are still descendants of over three centuries ago, but you are more likely to encounter young, French tourists looking for a local paradise.
Getting to St. Bart's
Because St. Barthelemy is the part of France, many of the regulations and services are the same as in France. Once you have past the hurdle of arriving on island, you will find that there is everything you might need, and you may be tempted to stay longer than planned.
There's only one airport on the island, which also happens to have the second shortest runway in the world. Only small aircraft is able to land here, but there are flights from Saint Martin, Antigua, Puerto Rico and Guadeloupe. Flights can be found via Winair, St. Barth Commuter, and Air Caraibes.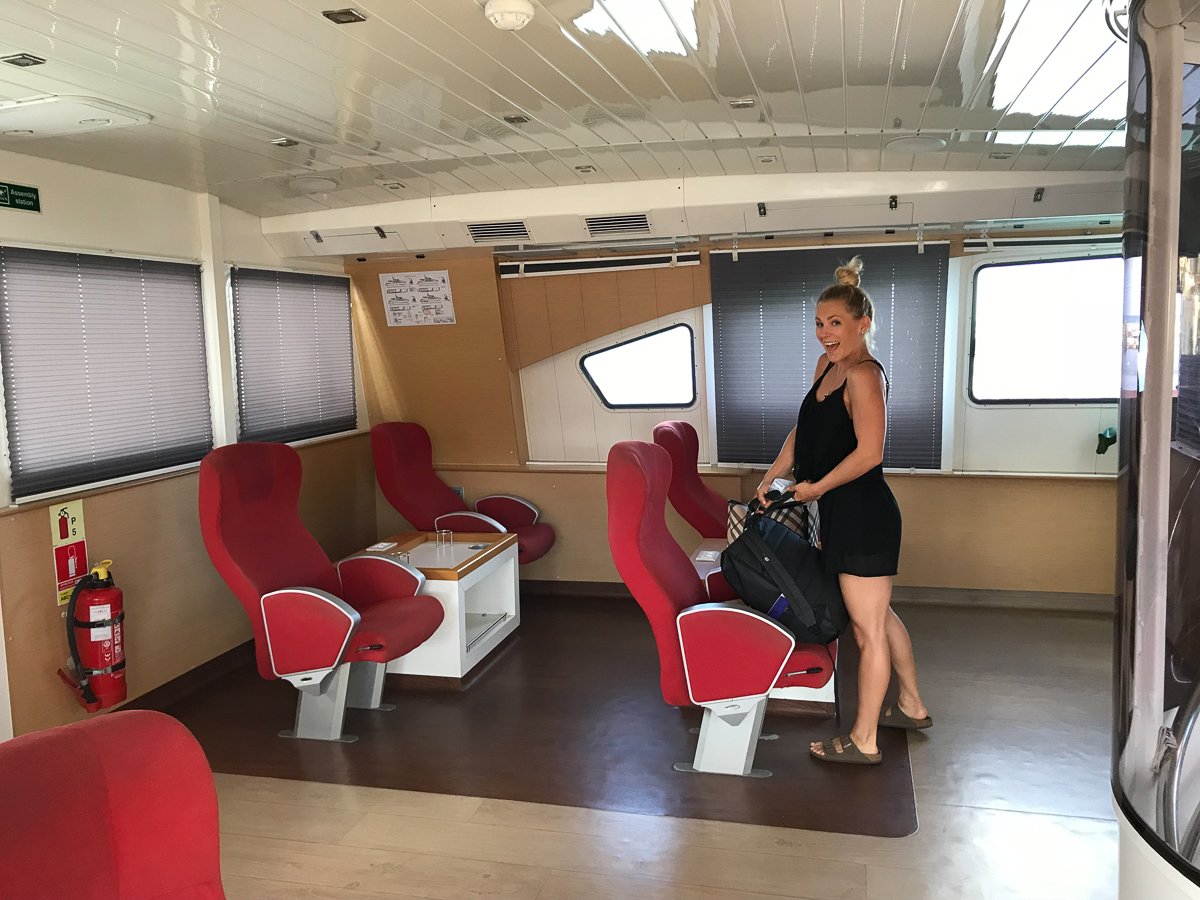 There are frequent fairies from Gustav via to St. Maarten, which is only about 15 miles or about an hour-long fairy. For those who get seasick, beware, the seas can be a bit rough and our ride got the best of a few seasick victims on our trip over.
Getting Around
Renting a car can be a good option for larger families or those looking to explore most of the island. But driving in St. Barth can be tricky as the roads are very narrow and windy roads and mostly filled with local drivers with little patience for rookies. You will not find the usual stop lights and stop signs that you see in other parts of the world and there are also no street signs so we suggest dropping a pin at your villa before heading out on Caribbean adventures.
The maximum speed is 50 kph and driving is on the right side. Parking can be a challenge and there are only two gas stations on the island (near airport and in Lorient). Be on the lookout and drive safely.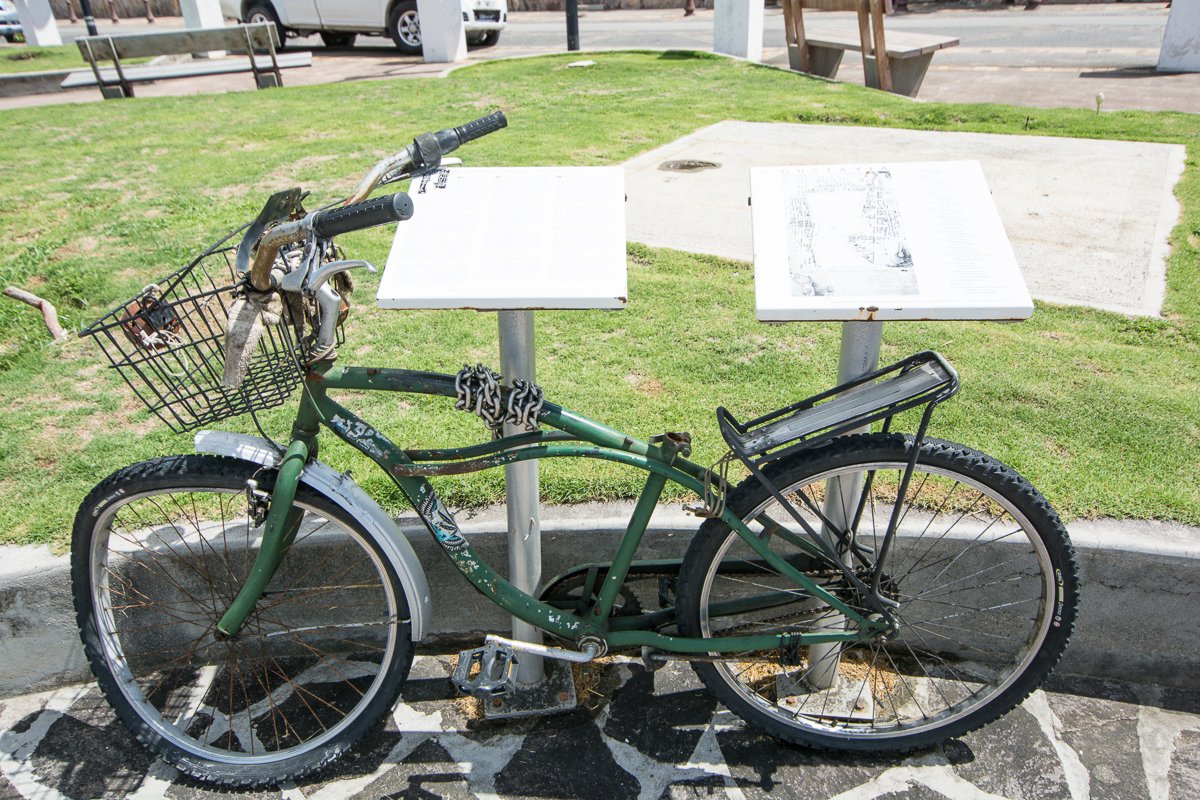 Our partners on the ground can accommodate, picking you up upon arrival and taking you directly to your villa or perhaps the grocery store on the way. Also, hiring a car can be quite expensive, this can be a good option for some visitors because there are no taxis or buses for public transport. A fun alternative would be to rent a few quads, although we strongly suggest against renting any two wheeled vehicles.
Once you get used to the small streets, exploring the island's unique infrastructure can be fun and exciting. The roads are all smooth and most smart phones can show GPS location and help with navigation.
Locals Tip: The island really shuts down on Sundays so be sure to stock up and fuel up on Saturday. Considering the size of the island, a full tank will most likely last around a week.
Banking and Currency
The official currency of St. Bart's is a euro in their banks located in the main towns of Gustavia and St. Jean. ATMs can be found throughout the islands, but we encourage our guests to check with their banks to let them know before they travel so that they don't encounter any issues.
Credit cards are generally accepted at most establishments, however be sure to have cash on hand for various street vendors and gratuity.
Health & Safety
For any medical emergencies there is an accident and emergency department at the main hospital in Gustavia. Keep in mind that this hospital is not fully equipped to deal with complicated procedures and patients in need of them are generally transferred to St. Maarten or Puerto Rico. There are various pharmacies in the main areas, and no vaccinations are needed prior to travel.
The island is extremely safe, and security is highly unlikely to be an issue. The official language of St. Barth is French, but most Islanders involved with tourism are well-versed in English.
A bathing suit and cover up is generally accepted at most casual spots, but Gustavia expects more fashion forward visitors. Jackets are not required or worn by men, but most people step up the fashion for dinner outings. Expect to see fashionistas and most women wear whatever is stylish.
Locals Tip: Don't be offended if your bartender or waiter seems rude, as this is common in the French culture.
Documentation Needed
St. Barth is easy to travel to, and the regulations for entry are the same as France and Europe. European Union travelers are committed to enter without the use of the visa, and US and Canadian travelers can enter using their passports.
Best Time to Visit
The weather in St. Barth is generally good all year and the dry season lasts from December through May. Heavier rains will fall between June and November, with October and November being Hurricane season. We suggest planning your trip between December through April, when you will also find most of the Island events taking place.
Here are some of the biggest events of the year to help with your planning:
January: St. Barth Music Festival showcase
April: St. Barth Festival of Caribbean Cinema – celebrating Caribbean made documentaries
August: St. Barth Summer Session featuring 30 different musicians over 10 days.
October: The Taste of St. Barth international gourmet food festival.
Good to Know
St. Barth is on Atlantic standard time, only one hour ahead of Eastern standard time in the winter. This island does not observe daylight savings so between March and October the island is the same as Eastern standard time.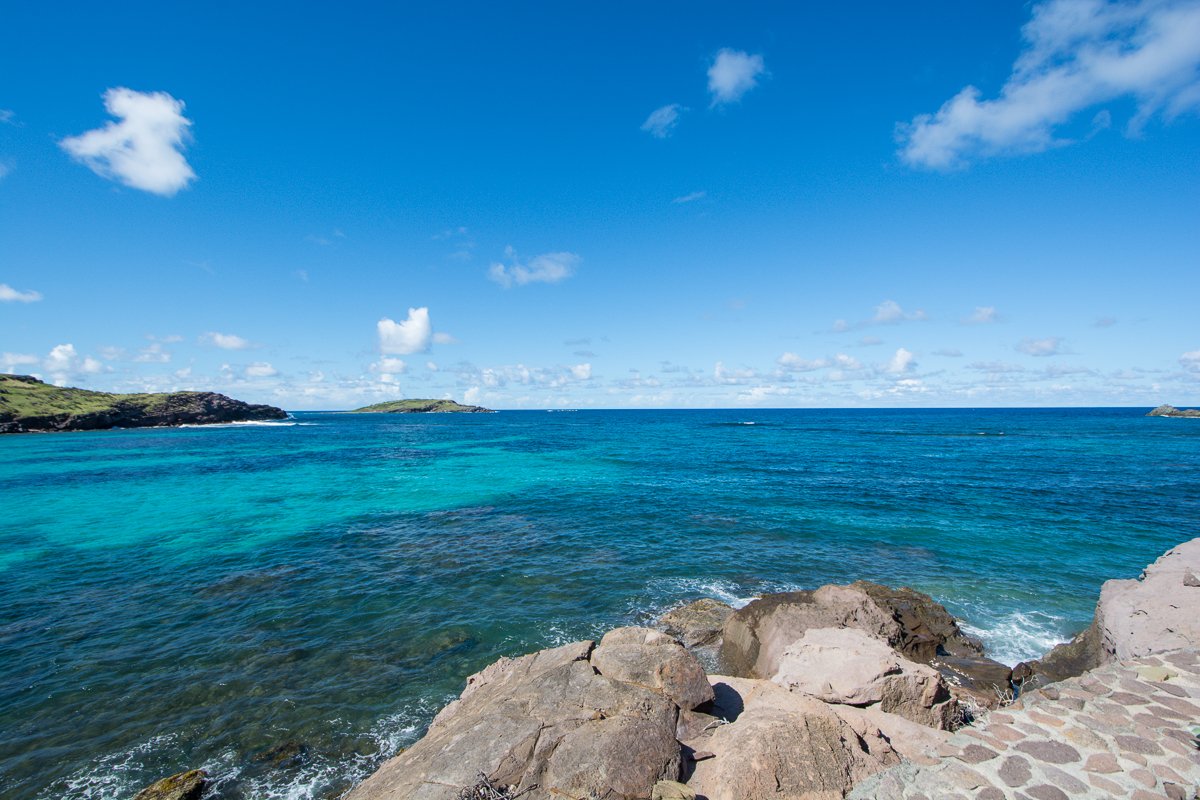 The electrical system on the island delivers 220 bolts using standard French sockets. British and American appliances such as hairdryers and straighteners will need an adapter and perhaps the transformer. We suggest traveling with your own to make plugging easier.
What to Do
Gustavia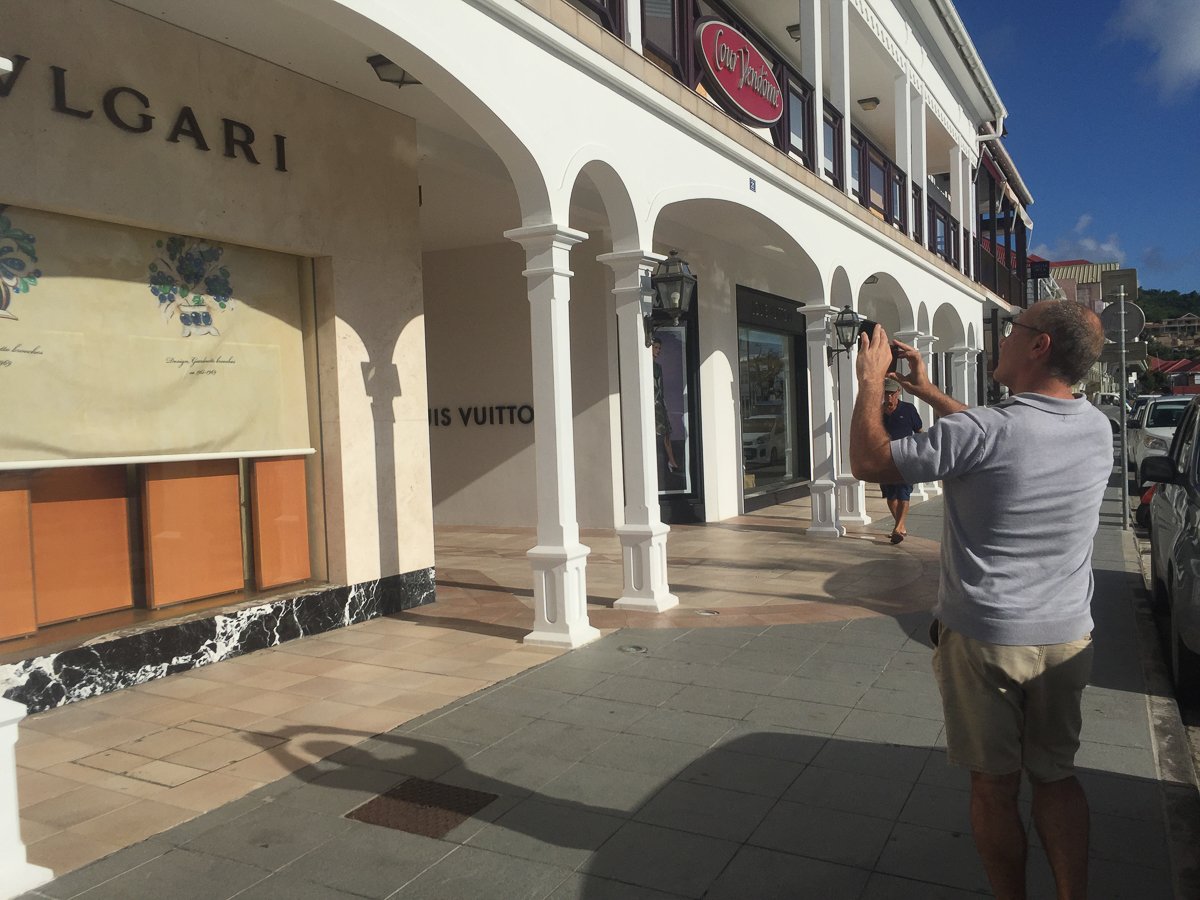 The capital of St. Barth, Gustavia is known as one of the most gorgeous harbor town in the Caribbean. Sprinkled with red-roofed buildings that overlook the harbor from three sides. The same three sides are adorned with the boardwalk, surrounded by Cliffside restaurants and bars giving this pristine bay it's chic ambience.
Those who visit during Christmas or new year, we'll discover that it can be one of the most fashionable and delightful places in the world. Visitors will often see luxury yacht anchored end-to-end, often hosting parties for celebrities.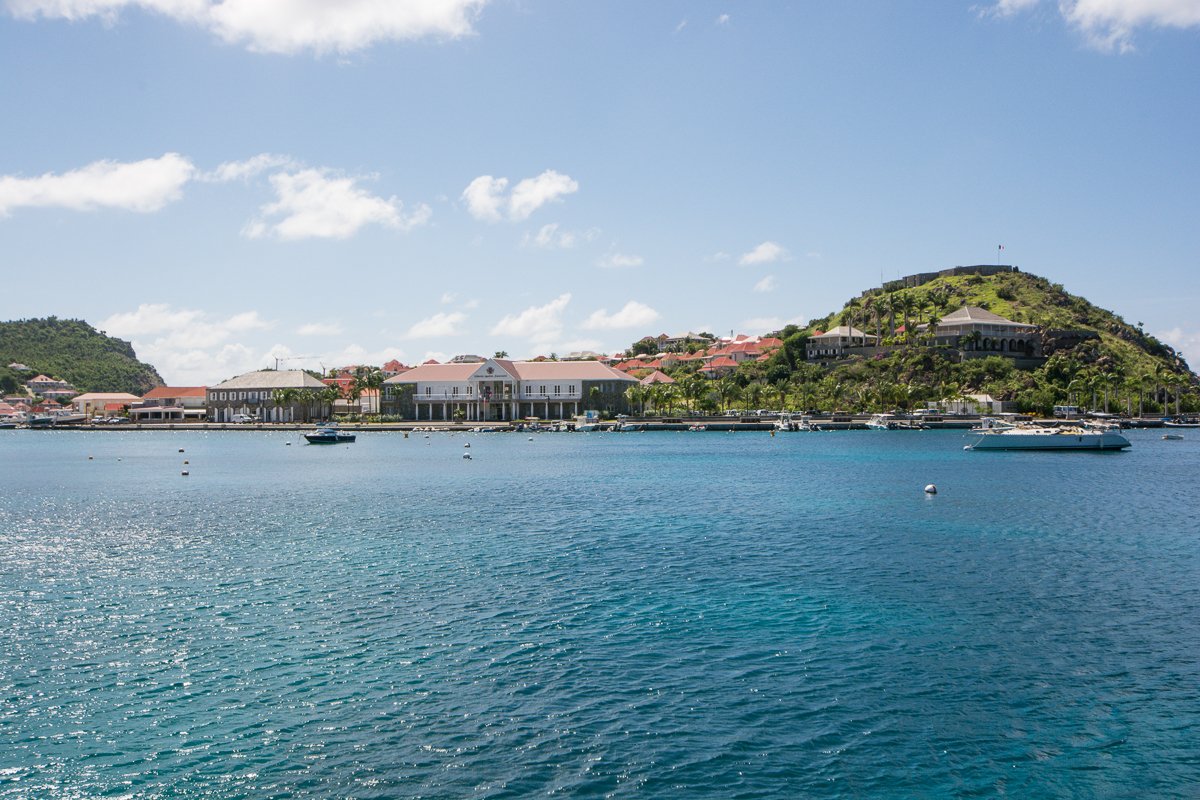 During the day the town is buzzing and full of character. Start your morning at the French café and spend your afternoon's relaxing from one of the nearby beaches. In the evening, enjoy a glass of red as you watch the sunset below the harbor and take in the sights and sounds of the glamorous and charming nightlife of St. Barth.
St. Jean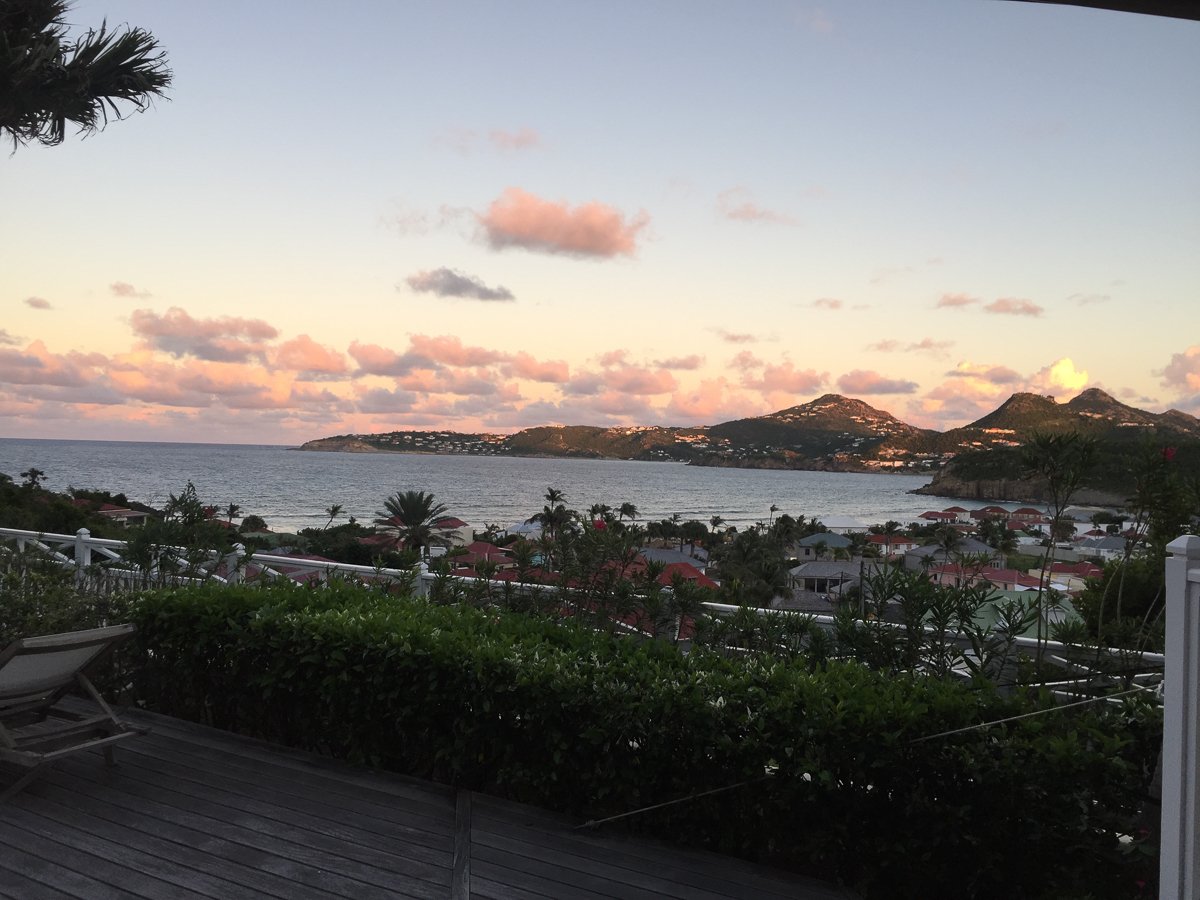 The next largest town on the island, Saint Jean sits on the north shore on Baie de St. Jean. Just over the hill from Gustavia, St. Jean overlooks this famous turquoise blue Bay and is also home up the small airport.
There are several bars and hotels along the beach, including the iconic Eden rock Hotel which has recently been updated. There's also a small town, featuring a few rows of shops and restaurants. This is also where you will find a few of our most favorite private villas!
Corossol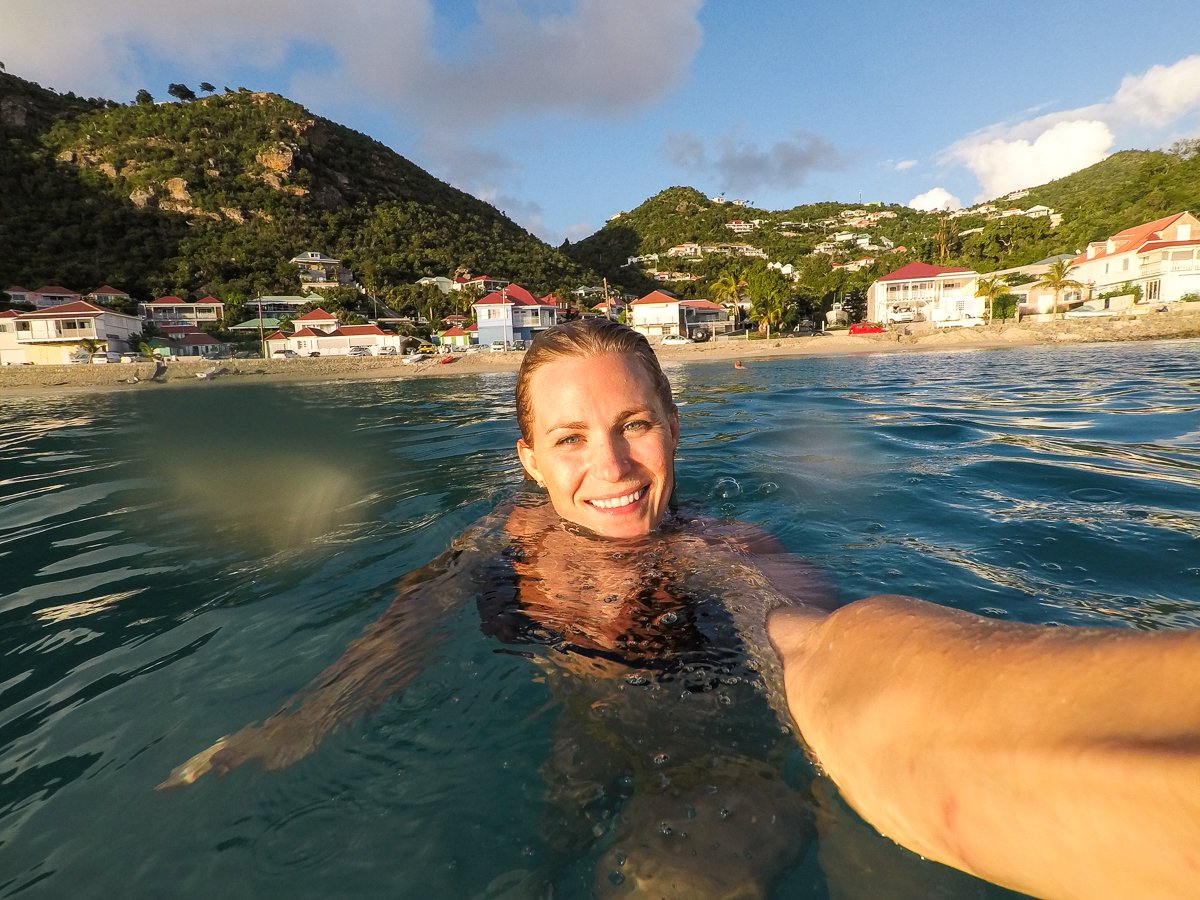 When we first arrived on St. Barth, we had just enough time to visit this adorable little fishing village that is located just north of Gustavia. This town is home to many local fishermen and has character not easily found anymore. For those looking to experience a more traditional culture, this is the perfect Town! We arrived just in time for sunset and took a quick dip in the warm water, perfecly calm and a great place to snorkel.
East Side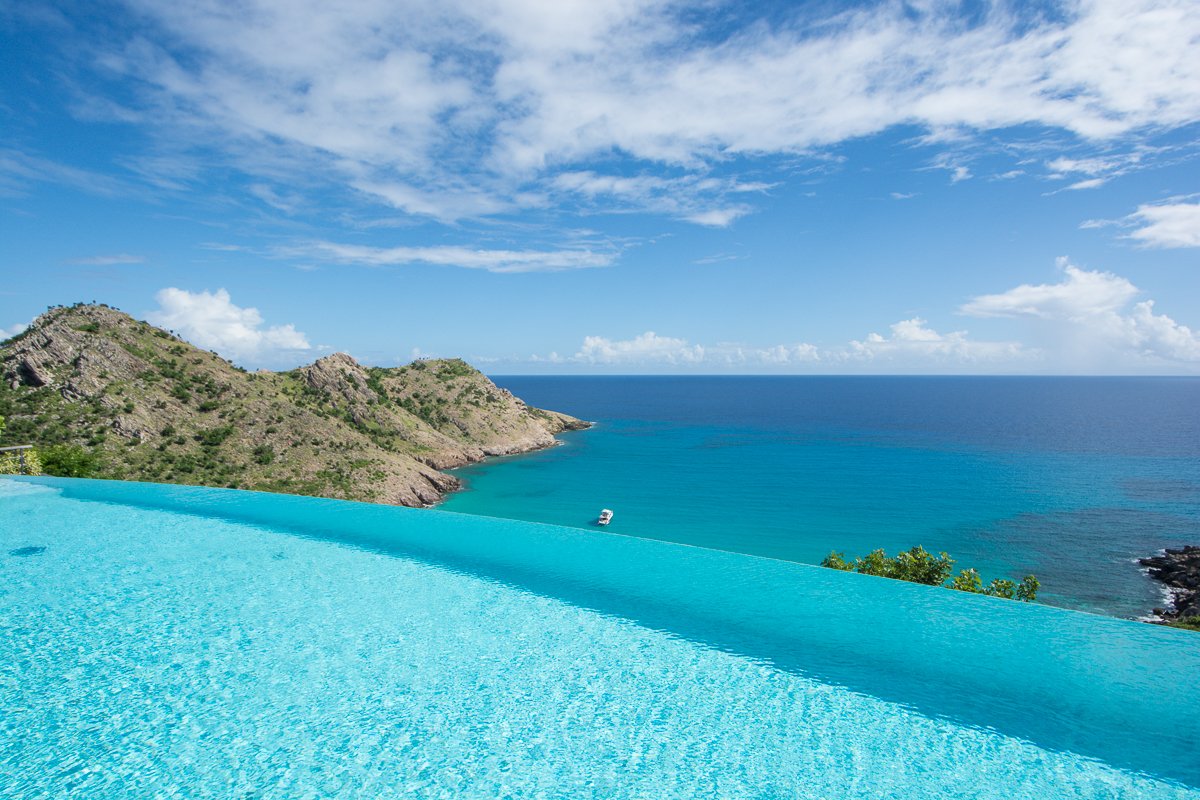 The east end is the least developed areas of St. Barth and comprises of Lorient, Grand Cul-de-Sac, and Petit Cul-de-Sac. For those looking for a tranquil getaway, this area is great and features many private and luxurious villas. There are also signs of retro Saint Bart's, with a few tin-roofed buildings still visible and well-kept.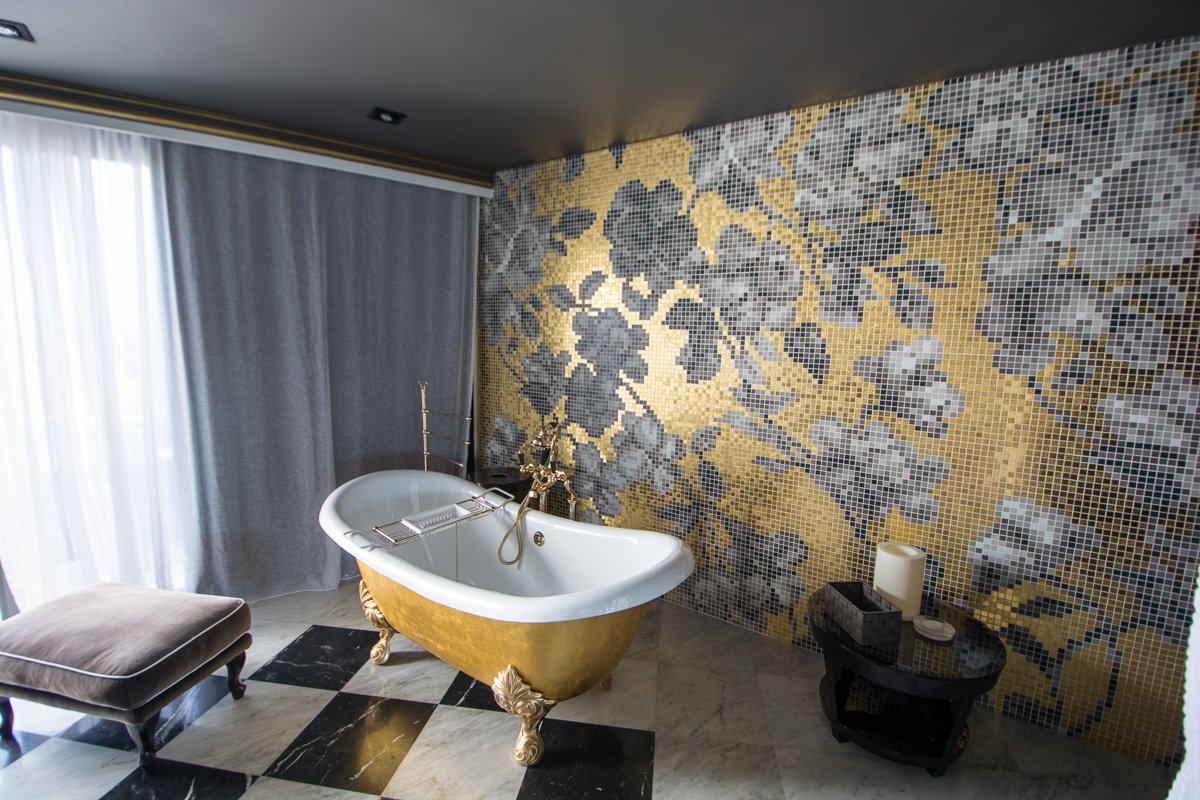 Night Life
Most of the night life on St. Barthelemy is centered in Gustavia. Trendy clubs can change from season to season, so we suggest asking your coffee here for favorite restaurant waiter where the current scene might be.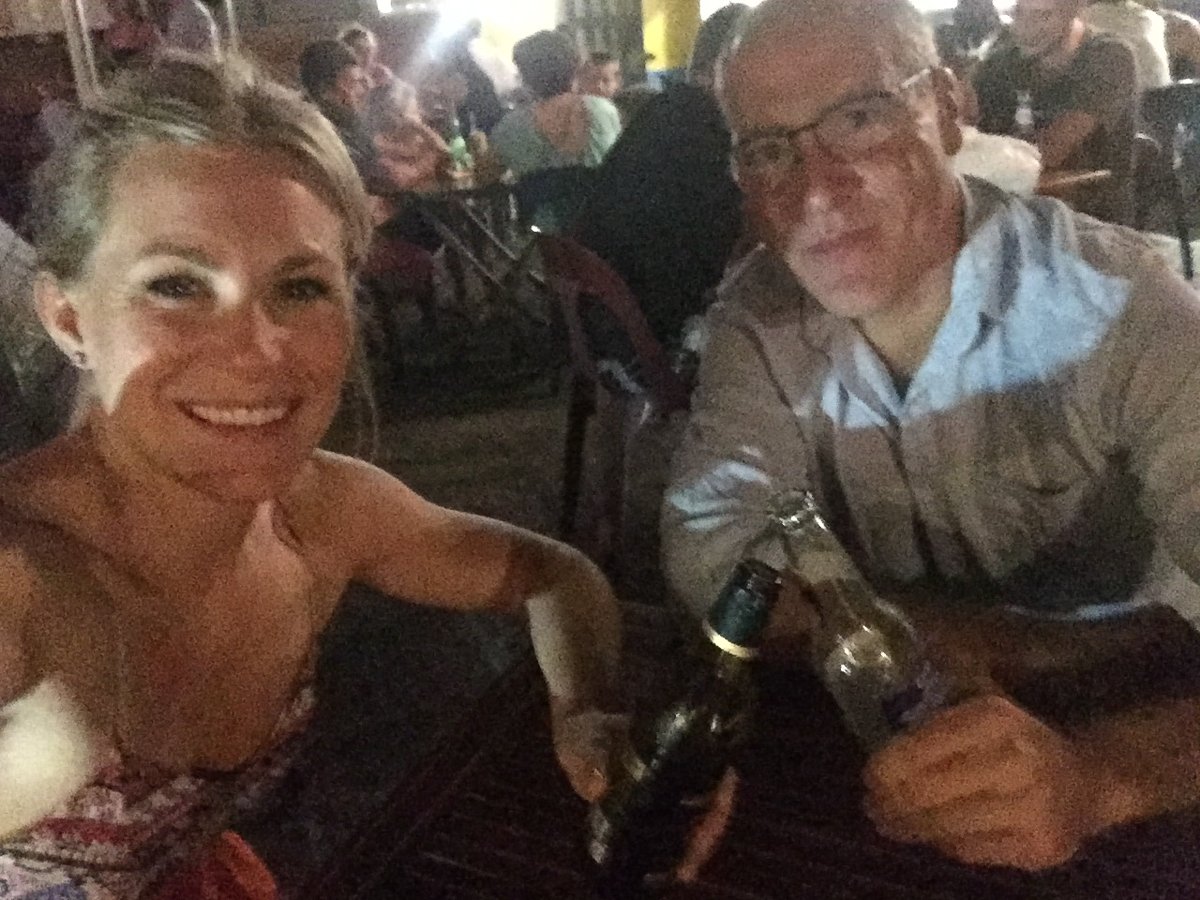 Beaches & Outdoor Adventures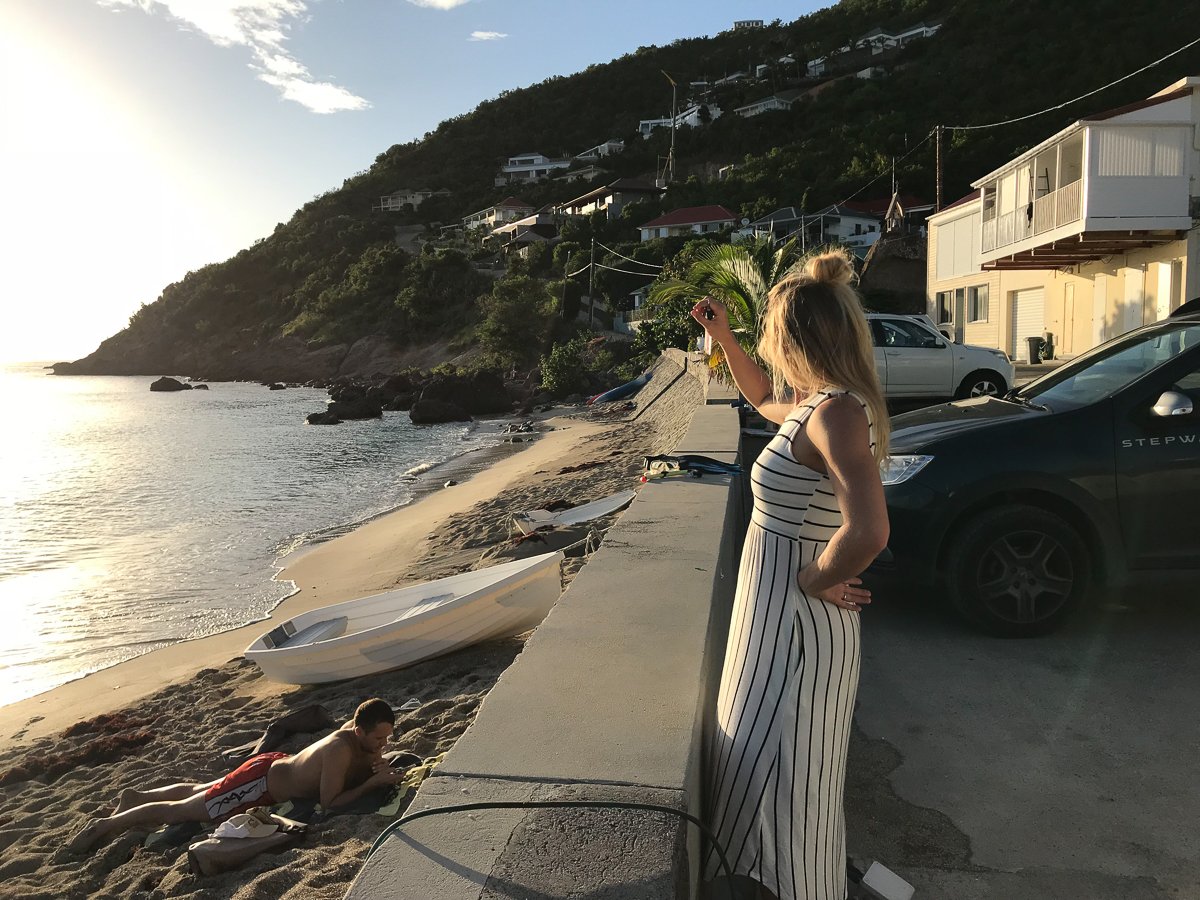 There is a beach on this island to suit every taste and it might even be possible to visit each one during your stay. Most of the beaches on St. Bart's are easily accessible, and there's only one white-sand beach that can only be approached by sea or by steep hiking paths.
Whatever your fancy, you will find serene and dreamy white sand beaches, trendy Beach clubs with umbrella-side service, and shopping and restaurants depending on where you go.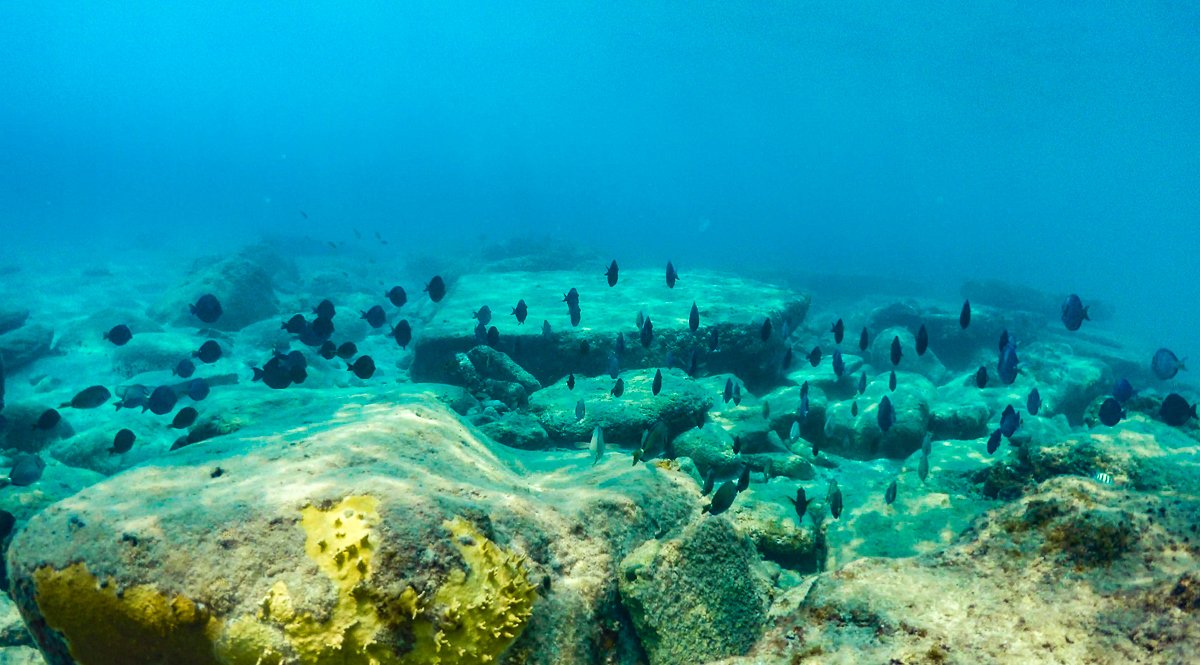 Each beach has its own distinct personality and all are open to the public. Even during the most popular time of year, the surplus of beaches means that you will rarely encounter a crowd and you will always find a good spot. Topless sunbathing is common and there are a few beaches that allow full nudity. Shade is scarce, so be sure to bring towels, water and snacks, and an umbrella or other sun protection.
Locals Tip: Although each beach is beautiful, not all of the beaches are ideal for swimming. Be sure to check with the locals to ensure you are visiting the right beach for you and your group.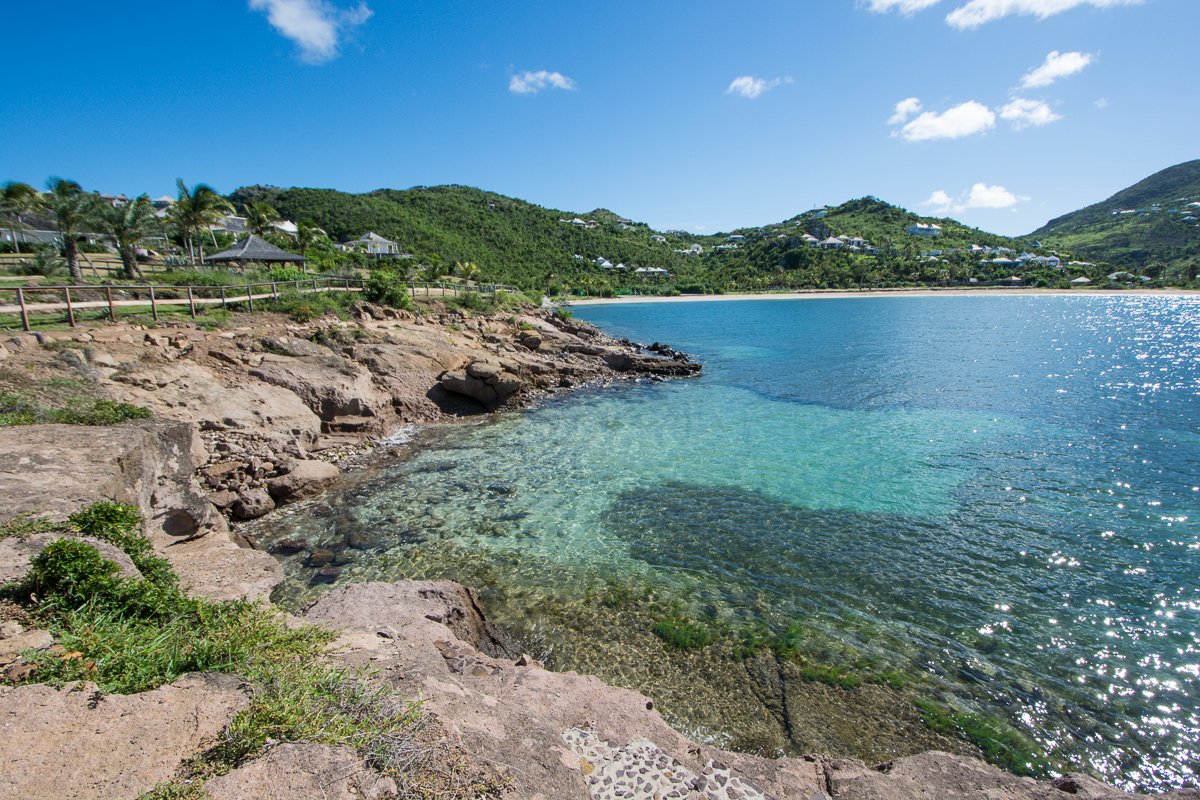 For a complete list of beaches, visit our Charming Beaches of Saint Barth luxury advisor blog.
Welcome St. Barth Villas by Exotic Estates
Axel Rocks
Located in the heart of Gustavia yet overlooking the Caribbean, this St. Barth Luxury Villa is ideal for adults and groups of friends looking to take advantage of everything that St. Barth has to offer. Think Miami meets LA chic, this villa is designed for splashy Instagram photos.
The relaxation and luxury outside of this luxury villa are as dramatic as the views. An infinity pool with steps and swim up bar draws you in. In addition to being heated, it has a majestic, clifftop view of the sea. The area is surrounded with a terrace that contains a gas barbecue grill, WiFi, and outdoor sound system.
St. Bart's Beachfront Villa
One of our favorite villas located oceanfront in St. Jean, this private home is also the favorite to a few celebrities. Perfect for families or groups, this luxury St. Jean villa and adjacent bungalow are equipped with Wi-Fi and a sound system throughout all rooms. Delight in the tropical breezes of St. Bart's or close the doors if you prefer protection from the elements. Ceiling fans and air conditioning are provided throughout the villa and bungalow for your comfort.
Offering 5 bedrooms and an outstanding location, the interior of this Caribbean villa and bungalow features an exotic yet comfortable design alongside every modern convenience.
The beautiful contrast of the luxury villa's high whitewashed wood ceilings and rich wedge wood floors encourage you to sit back and relax. The clean white walls are tastefully decorated with beautiful artwork.
St. Bart's Seaside Villa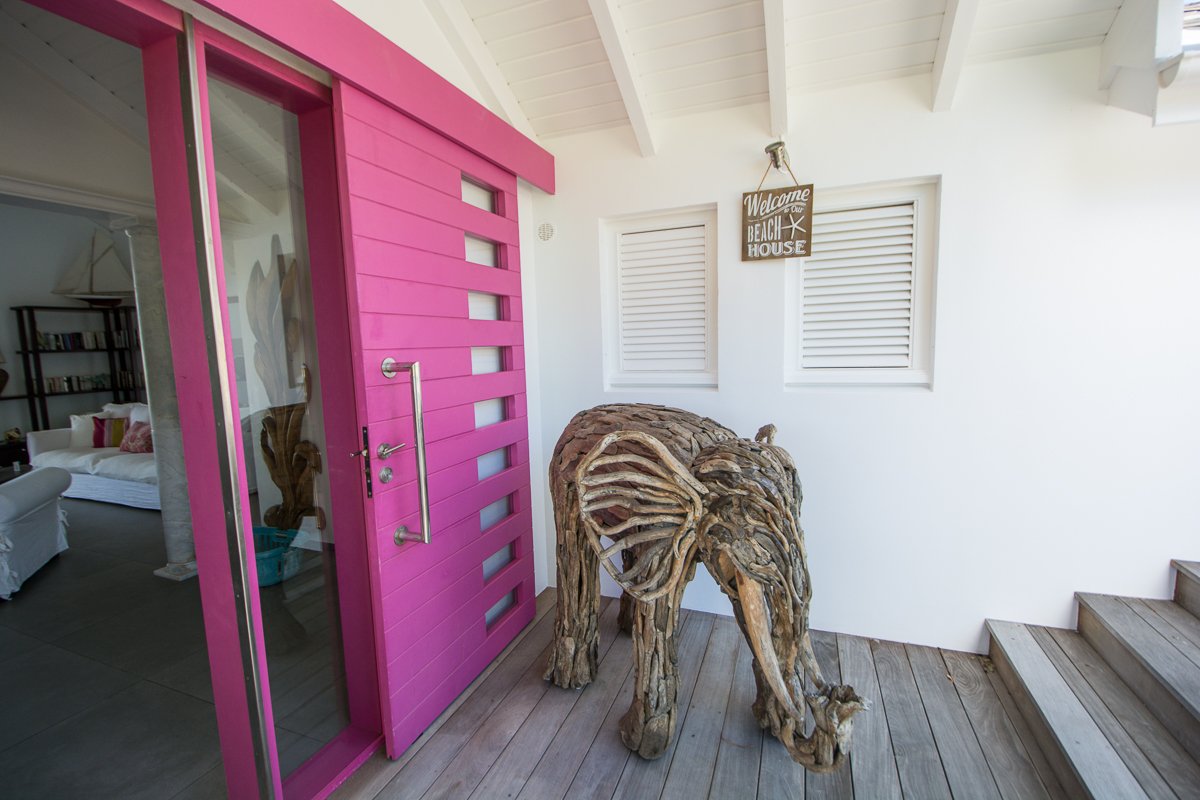 This charming seaside villa is full of character and is perfect for families. Pride of ownership is abundant and there is also private access to the gorgeous nearby bay of Petit Cul-de-Sac. St. Bart's Seaside Villa features an sundeck and swimming pool and those who enjoy throwing social gatherings can let their guests hang out by the pool and relax on the sundeck. The residence even has a pleasant dining gazebo for people who want to feed their guests amazing meals, appetizers, desserts, and of course, cocktails and beverages in a classic Caribbean setting. There is also a private gym for guest use.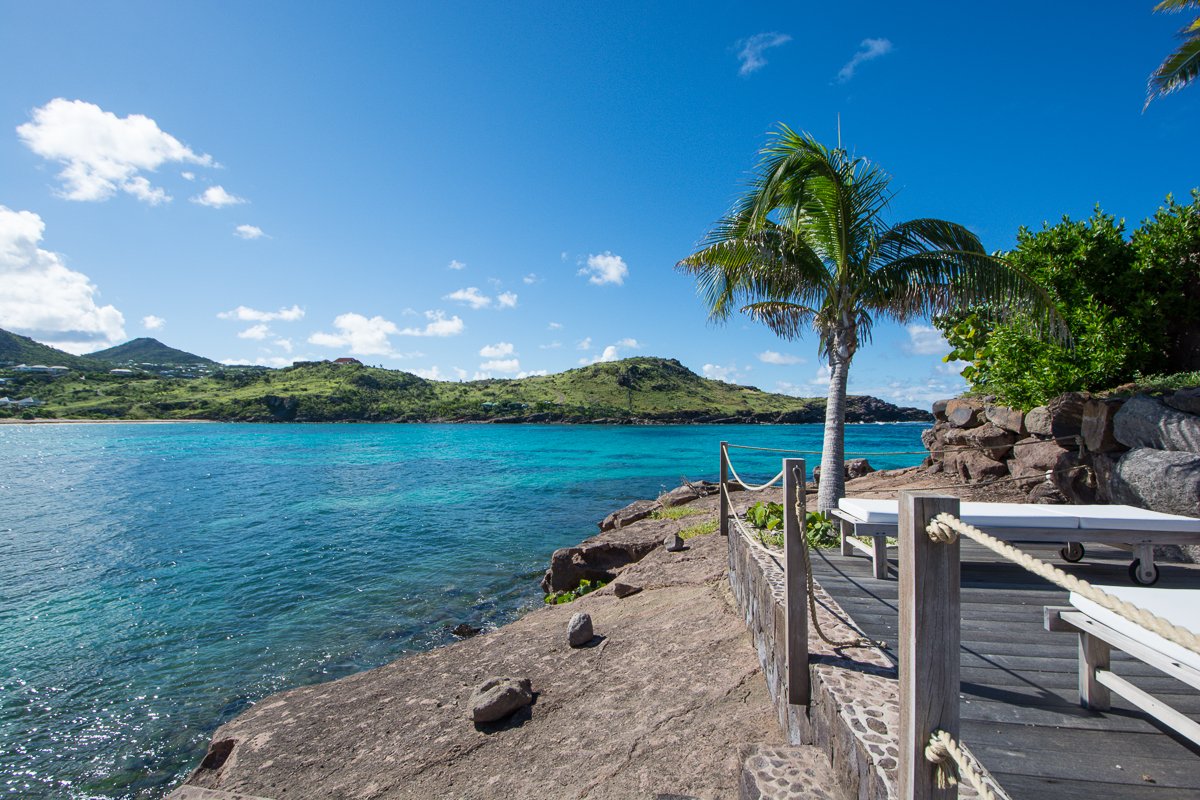 Villa Cayes
This two-bedroom villa's classic seafaring Caribbean style is all charm! Featuring two well-appointed bedrooms, this St. Barth vacation home is perfect for small families or two couples traveling together.
It's updated and bright, with natural colors that create a refined yet relax feel. Nautical themed decorative items and comfortable couches furnish this luxury villa and contribute to its classic elegance. The woods used in its construction and its tiled roof are also notable.
If you are looking for a villa with a homey atmosphere, this home available for rent and makes the ideal home for your St. Barth Caribbean vacation.

St. Barts Gouverneur Beach Villa
St. Barts Gouverneur Beach Villa is a spacious villa that can host up to six guests. Experience the St. Barts vacation of your dreams as this ocean-view retreat is so close to the Caribbean Sea and Gouverneur Beach you can taste the salt on the air and practically touch the turquoise waters.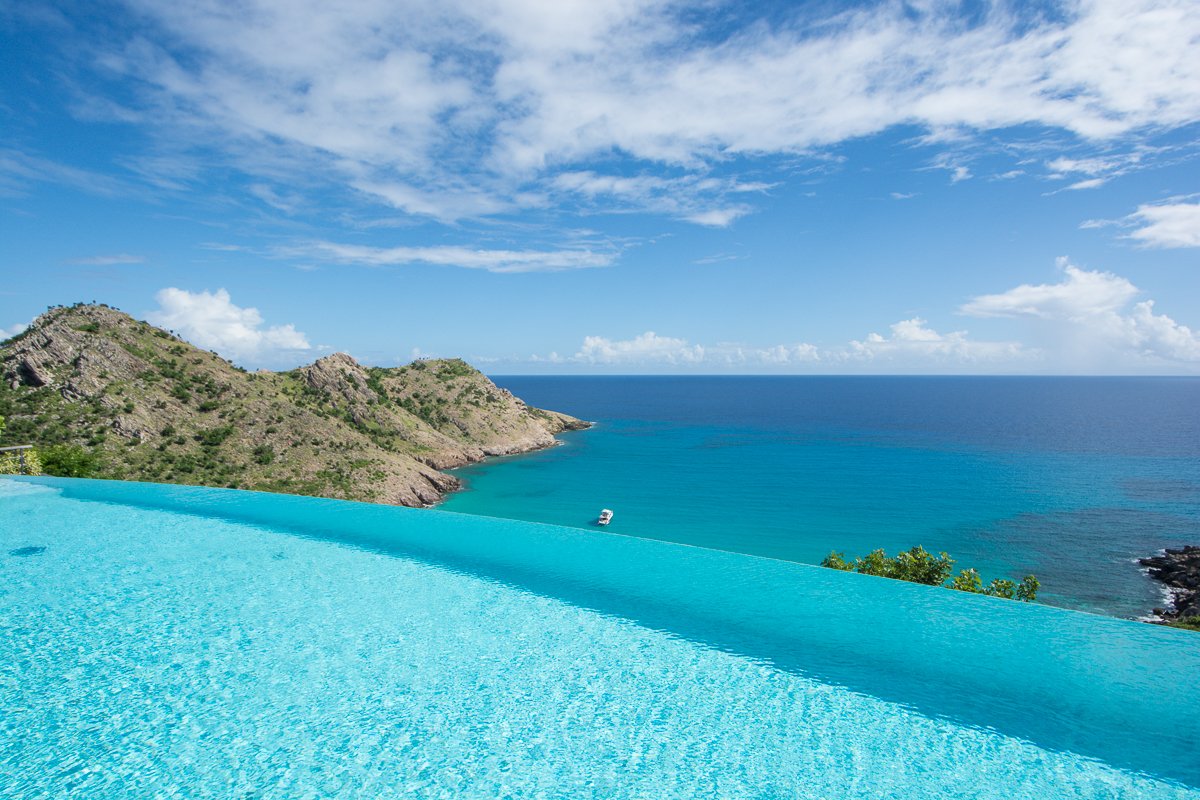 The private villa has a view that goes for miles. From the comfort of the private terrace you can see all the way to the neighboring island of Nevis and St. Kitts