The beautiful island of St. Barth boasts 14 gorgeous beaches, all adorned with white sand and the turquoise waters of the Caribbean Sea. Even in peak season the beaches remain uncrowded, which is part of what makes this incredible island one of our favorite tropical getaways!
The beaches of St. Barth are also public and free and although nudism is scarce, topless is also not unusual. Whether you desire seclusion or a classic vibe with local shops and eateries, you will find all of that and more on this dreamy little island!
Corossol Beach
Starting with one of our favorites, Corossol Beach, which is not far from Gustavia town and is located on the same southwestern side of the island. A map belies the topography which is very hilly indeed, so it's by no means just a straight shot from town. The hilliness helps to keep this little spot cove-like and private.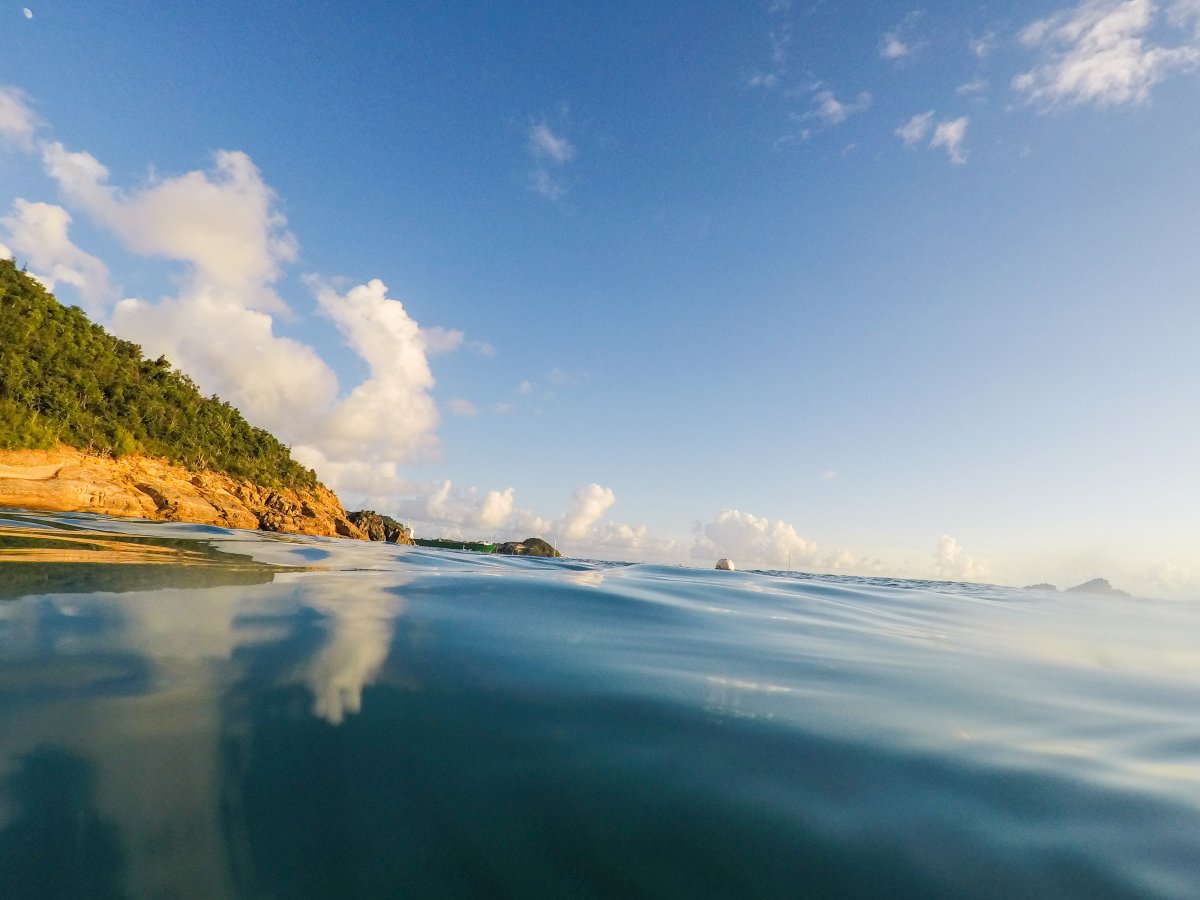 What's great about Corossol is its historic nature as a local fishing village. While there are some modern dwellings being precariously and impressively etched out of the upper slopes, the waterfront is dominated by simple homes; these are the cottages belonging to the areas long-time residents, many of whom made their lives on the sea.
At night you can walk by and still see fishing net hanging on the walls of some of the cottages. A saint sits atop of a large boulder here, a memorial for fishermen.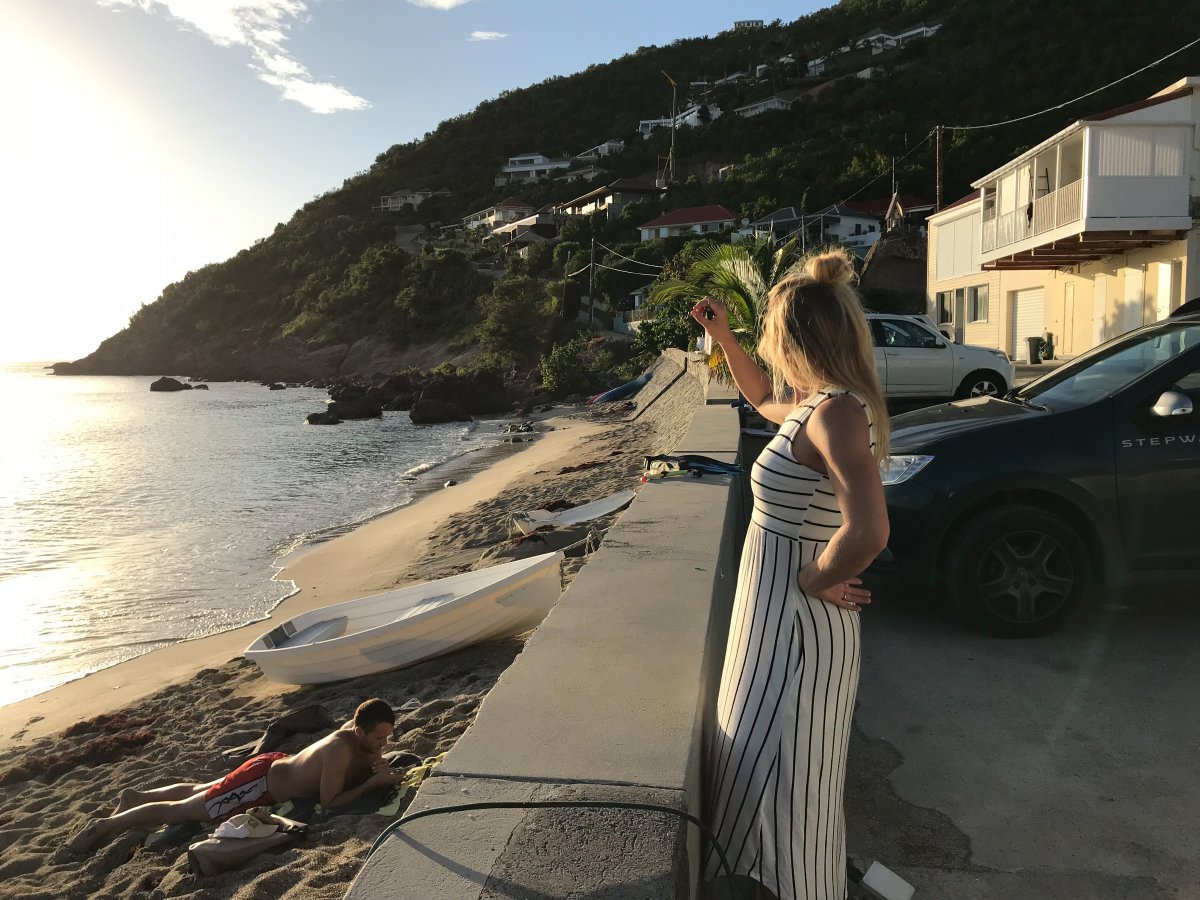 If you want to get away from the trendy party set, this little beach is a great spot for an afternoon swim. Also, because of its orientation, you'll even be able to catch a sunset here. We did, and it was marvelous!
Public Beach
If you traveled to Saint Barth by Ferry or Yacht, then you have already had the pleasure of visiting Public Beach. Ideal to start any boating or water sports activities, this beach is adorned with boats both small and large, rocking on the Caribbean as they await their voyage.
Shell Beach
This beach is only a short walk from Gustavia and is the scene of many weekend festivities. The sand and beach entry are bejeweled with tiny shells, proving the beaches namesake. We spent a quiet afternoon catching some rays and checking out the marine life, which is sparse but splendid nonetheless!
For the adventurous at heart, there is an opportunity to cliff-dive, but be sure to inquire with the locals as to ensure safety before jumping.
Gouverneur Beach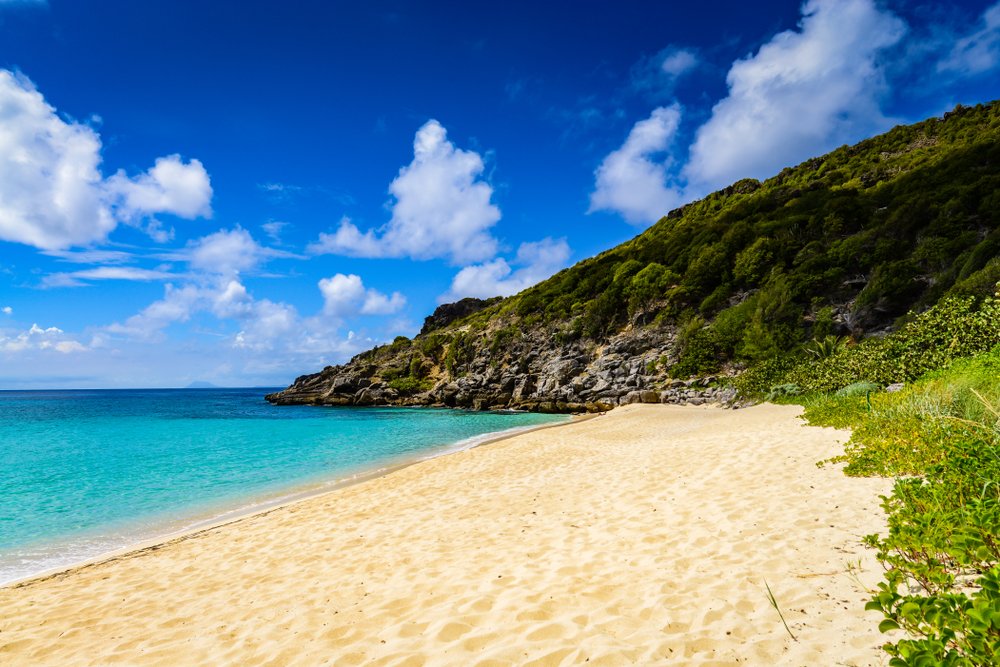 Gouverneur Beach is perhaps one of the most exclusive beaches, it's not uncommon to see A-list celebrities or folks relaxing on their yachts near shore at this pristine shoreline. Remote and private, the further distance will be worth it for those looking to experience the warm breezes without the bother of a crowd. This beach also features great views of the surround islands, Saba, St. Eustatius, and St. Kitts.
Saline Beach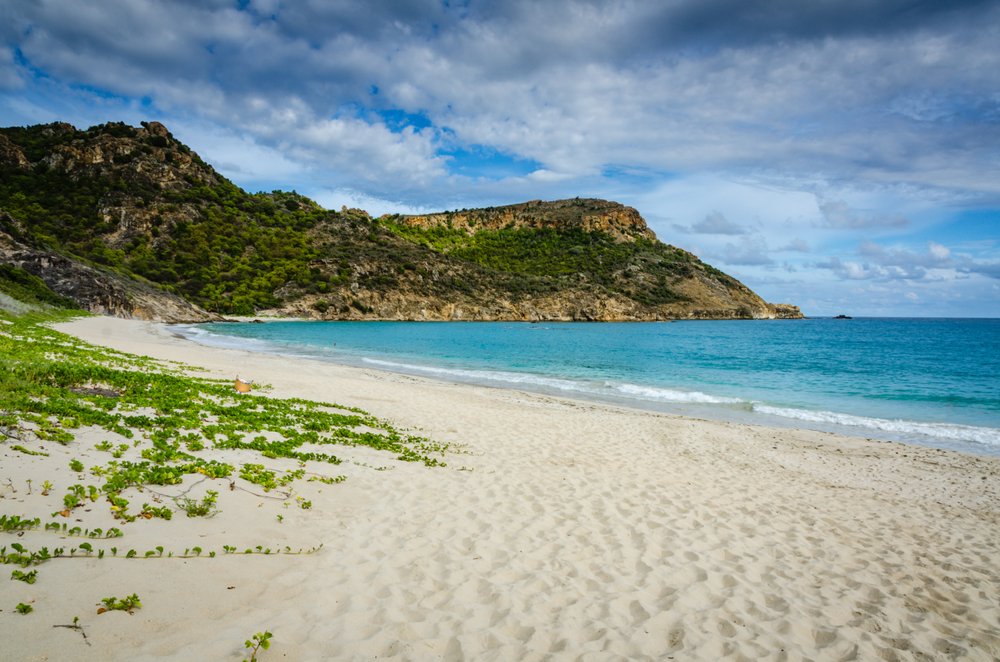 For those looking for a truly authentic Caribbean experience, Saline Beach might be the spot for you. A short hike over a dune, the short hike is worth it! Although nudism is technically prohibited in St. Barth, it is a pastime that is still commonly practiced at Saline (usually when you head left after hiking over the dune).
There are no restuarants or services offered, so be sure to bring your own beach items, water, and food. The beach is unprotected, so be aware of conditions before jumping in to swim.
View of Saline Beach from our Dunes Villa
One of our most exclusive properties, Dunes, is located just a 10-minutes' walk from this beach and is a great St. Barth Villa for large events such as weddings and family reunions.
Toiny Beach
Toiny Beach is a beach less traveled. Although popular among surfers, this Beach is poor for swimming as the currents can be strong.
Petit Cul de Sac Beach
Another bay that is protected by the fringing reef, Petit Cul de Sac is a top choice for swimming, snorkeling, and relaxing!
Lorient Beach
View of Saline Beach from our Lorient Beach Villa
Surfer's look no further, Lorient Beach is the spot to catch those warm Caribbean rollers. This beach is also great for families!
Adorned with restaurants and hotels, this beach is a St. Barth classic and is perfect for those who desire to experience the many culinary offerings along with a relaxing day on the beautiful white-sands of Saint Barth. A windsurfer's delight, this beach frames a shallow and sheltered bay and the water is serene and warm. This beach is also great for kiteboarders and sail boaters, making for great beachgoer entertainment!
Marigot Beach
Yet another calm and protected part of the coast, Marigot Beach is most ideal for those looking to jump in the water for a swim or snorkel.
St. Jean Beach
Arguably the most popular part of the St. Barth coastline, Saint Jean Beach doesn't disappoint. A great place to enjoy the day with beachside service, beachgoers can also experience the few flights as they take off and land. This beach is separated by the well-known Eden Rock and is within walking distance to many delightful shops and restaurants.
Anse de Cayes Beach
Another surfer's favorite, Anses de Cayes Beach is favored by an onshore breeze and features the usual; perfect white-sand and pristine water!
Flamands Beach
View of Saline Beach from our Flamands Sands Estate
A long and deep secluded beach, Flamands can feature a nice surfing wave in the winter and is also great for swimming! Great for surfing, this beach is also great for bodysurfing or boogie-boarding thanks to slow rolling and mellow waves. One of the largest beaches on the island boasting shady palm trees, Flamands Beach is the home of La Langouste restaurant, a must-stop for brunch or dinner.
Colombier Beach
As we complete our trip around St. Barth, we come to Colombier Beach which can also be seen on your boat ride in. This part of the coast is also dubbed "Rockefeller's Beach," earning its namesake from Mr. David Rockefeller himself who previously owned the property that surrounds.
This beach is not accessible by car and requires a 30-minute hike down a picturesque path and can also be accessed by boat from Gustavia. Much different than the bustling Gustavia, Colombier Beach offers ample privacy. A local's favorite, this beach is perfect for enjoying a light lunch and libation!
Local's Tip: No matter which beach you choose to visit, we highly recommend renting a Mini Cooper or Electric Vehicle to navigate the narrow and steep roads. There are also quads available to rent, we highly advise against renting a two-wheel scooter/motorcycle as they are very dangerous, especially after tropical showers!
When you rent a Saint Barth villa with Welcome St. Barts by Exotic Estates, you will have the pleasure of enjoying our dedicated partners on-site concierge service, who will happily take care of your every-beach need. Most of our Saint Barth villas include all the items you require such as beach-towels and chairs. Snorkeling and surf gear can easily be rented and there are also a few beaches that feature restaurants offering toes-in-the-sand service.
Whether you spend a day beach hopping or desire to visit only one or two, our Villa Specialists can help you find the perfect white-sand beach for your visit to Saint Barth!